You may have heard the term Content Repurposing before, but what does it mean? Let's talk about exactly what is content repurposing and how it can be used to create massive success in your business.
Here's a definition:
Content Repurposing is the multi-channel marketing strategy of reworking existing content into different formats so that it can be consumed in a variety of ways and found by your potential customers wherever they are looking.
An accurate definition (if a bit of an awkward sentence).
You may see other terms out there on the wild web, such as:  content recycling, blog repurposing, recontent, reimagining content, content remixing, etc. But in most cases, they all mean effectively the same thing:  Repurposing all or parts of existing content into new formats.
Content Creation – The Old Way
Here's the deal. Creating content to promote your business is an age-old practice. But it's never been more popular than it is today. The Internet has exploded the use of content for both marketing and entertainment purposes to mind-boggling proportions.
Whether you call yourself a blogger, podcaster, course creator, infopreneur, digital product creator, coach, online business owner, consultant, or something else – chances are that you've felt the pressure to pump out new content in order to stay relevant.
The public's appetite for new content is voracious and it's a challenge to keep up the pace. Especially when you're trying to create high-quality, original content every single time. Because regardless of whether you do blog posts, podcasts, or videos – creating the good stuff takes time.
And let's not forget all the other content you still need to produce, like emails for your list, Twitter and Instagram posts, updates for Facebook and LinkedIn, live streams for everywhere. And of course, freebies, content upgrades, and paid content.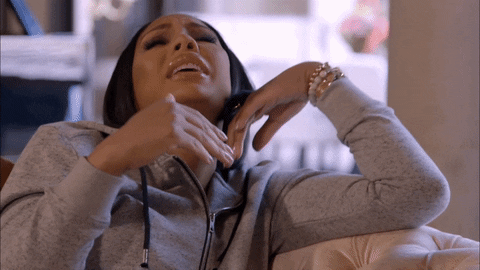 Content To-Do List  – The Old Way
Does your current to-do list look something like this?
Brainstorm ideas for this week's blog post (or podcast or video)
Draft content for this week
Create a content upgrade
Write email newsletter
Brainstorm ideas for social posts
Create social posts for Facebook, Instagram, and Twitter
Come up with more ideas and record videos for FB and Insta Stories
Design Pinterest pins
Proofread, finalize and schedule it all out
Brainstorm ideas for next week's blog post (or podcast or video)
Draft  content for next week
and so on
ad infinitum. . .
So many people are wearing themselves out with this type of thing. But it doesn't have to be that way.
Content Creation – The New Way
Just to be clear, repurposing doesn't take the place of creating new content. You still need to create original content for your business.
But when you add repurposing to the mix, you can be much more intentional about it. Strategically plan out content that will really move your business forward. Then take the time to develop it fully, rather than quickly whipping out something mediocre to keep your editorial calendar moving.
When you take the time to create truly stellar content and then repurpose the heck out of it, you will *still* keep your editorial calendar full – including all those emails, social posts, lives, and more – while creating fewer original pieces overall.
What's not to love about having more content with less strain on your brain?
Let's see what happens when we rework that to-do list and add in repurposing.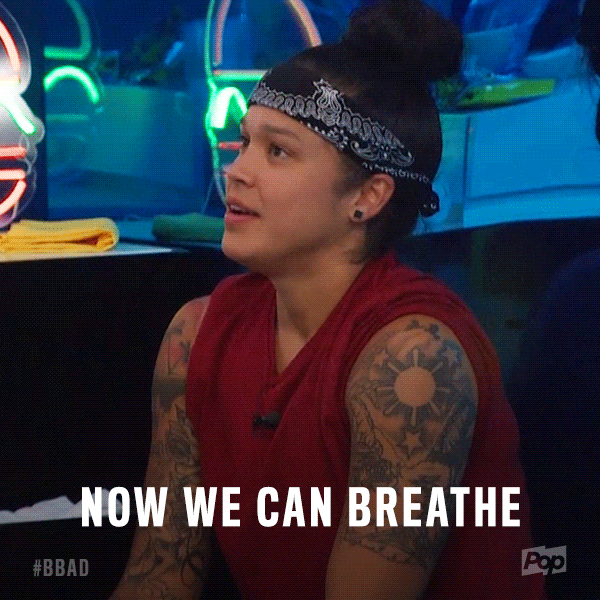 Content To-Do List – The New Way:
Review your existing content and identify the best ones that are evergreen and offer a lot of value. Repurpose that existing content by pulling out different parts to be used as social posts, outlines for podcasts or videos, content upgrades, and emails for your list.
Convert all or parts of your content into new formats you haven't used before – blog to podcast or video, video or podcast to blog, infographics, online magazines – the sky's the limit! All of it directing new audiences back to your website.
Schedule all this new content out to fill up your editorial calendar plus more of your existing content to be repurposed in the same way.
Now brainstorm ideas for new content and create a creation schedule for the next quarter or year.
Start with the first one and take time to do it up right. Make it high-quality, comprehensive, and evergreen. Schedule it in for repurposing and distribution.
Take a deep breath, knowing you've got a sustainable schedule for content development, have time to do your best work (at last) AND are reaching new audiences.
Isn't that better? It's a much more efficient use of your time, you're now creating higher-quality content, AND you'll start experiencing all the other ways that repurposing helps your business, as well.
When you revamp your content process to repurpose your best content on a regular basis, you can look like a publishing machine while actually creating less new content overall. And save all that extra brainpower for other critical parts of your business.
Real-World Example
So you might be thinking, "Well, this sounds great – but does it really work in real-life?"
I won't lie. Sometimes schedules don't play out as planned. I can't guarantee repurposing is going to solve every time crunch you've got or prevent all future content bottlenecks. But when you have a plan – a strategy – you're much more likely to succeed and create the streamlined, smoothly functioning business of your dreams.
So, let's take a look at a real-world example of a company that has achieved massive success through repurposing.
How Marvel Comics Made Bank by Repurposing Old Content
Marvel Comics. Yes indeed, the very company that now rakes in billions from movies like Iron Man, Captain America, Thor and more.
Based on how successful they are now, you might think they started out with an advantage. But that couldn't be further from the truth.  Long story short, they had many ups and downs (including bankruptcy) from 1939 when they first began (as Timely Comics) until 2009, when they were purchased by Disney.
See, prior to that Disney purchase, Marvel had seen some pretty good success at times – for a comic book company. But it wasn't until Disney got involved that they broke into the mainstream entertainment market and earned worldwide acclaim – and billions of dollars in revenue.
How did they do it?
To be honest, it's partially because if there's one thing Disney knows how to do, it's make money. But it's also because Marvel had a vast library of existing content that was just waiting to be repurposed. And Disney knew exactly what to do with it.
With the expertise of Disney behind them, Marvel's comic book characters went from only being published in comic books sold primarily in comic book stores and a few so-so animated shows and movies on the side (that only fan-boys even knew about) to a global box-office powerhouse. Yes, those movies are a big part of why they are so successful.
But Disney didn't stop with movies. Why would they? That's only one audience. There are so many others to tap into. You can now find Marvel characters – the very same characters they developed from the '40s through the '90s – in all of these formats:
comic books
live-action films
animated films
podcasts
behind the scenes videos (interviews with cast, crew, artists, writers), extended trailers, TV ads – all on both website & social platforms
animated TV shows
live-action TV shows
images on posters, phone cases, wallpaper, etc.
games – computer video games, console games, mobile games
commercial merchandise such as toys, clothes, videos, books, jewelry, costumes, etc.
And I'll bet there's more that I'm not even aware of. It's a perfect example of repurposing a library of existing content into a variety of formats so that new audiences can discover it.
So, What Can We Learn From Marvel?
You might think that a company like Marvel is too different from our little online businesses for this to be relevant, but I disagree. A lot of what Marvel did with their content applies directly to our situation. We can learn a lot from them.
Lesson #1: Squeeze the juice from your content until it squeaks.
There is almost always something more you can do with the content you already have. You've already invested the time and effort to create original content. Now make it earn its keep and wring every drop of value out of it that you can.
Lesson #2: Keep trying.
If your first attempt at repurposing provides disappointing results, don't give up. Try a different format. Distribute it to some new places. Tweak and try again. Anything worth doing takes time to get right.
Lesson #3: Even little guys can make it big.
For decades, Marvel Comics was a niche company that pretty much only comic book fans knew or cared about. In terms of big business, Marvel was tiny. Now they are playing with the biggest companies in the world – and winning. We can do the same thing by using our time – and our content – wisely.
TLDR: What Is Content Repurposing (and why you should care)
So, for the skimmers (I see you 👀), here's the recap:
What: Content repurposing is the process of reworking existing content into different formats so you can reach new and additional audiences.
Why: More efficient use of your time, more content with less work overall, easy to delegate, improves content quality (see this article for more on the benefits of repurposing old content).
How: Start repurposing the content you already have, then create a plan that includes repurposing going forward so you can get off the content-creation treadmill and create epic content that will make a real difference in your business.
What Do You Think?
Are you a Marvel fan?  I sure am. I'm so glad Marvel persevered through the hard times and learned how to get their content out where people like me  (who prefer live-action movies to illustrated books) can find it.
It's time for you to do the same. Get off the content creation hamster wheel and start creating with purpose and direction. And if you'd like to make it even easier, consider getting some help.